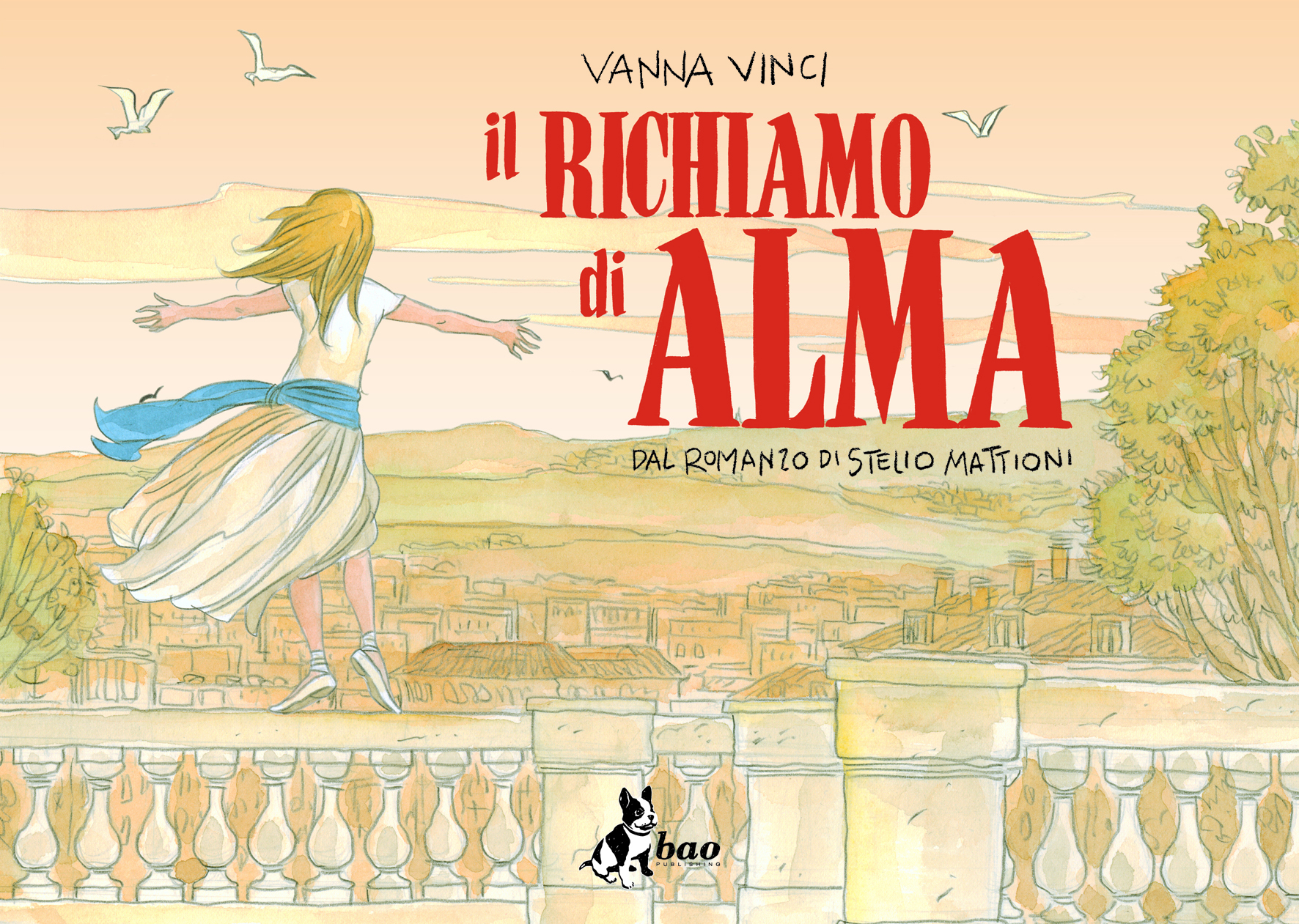 Rallo di scena, Il richiamo di Alma, F.Mignemi, magazine n.8
You must love unbelievable and subtle atmospheres  to be fully immerged in the refined volume Il Richiamo di Alma (The Calling of Alma), a comic book written and illustrated by Vanna Vinci and edited by Bao Publishing. The publication is based on the same-titled novel by Stelio Mattioni for Adelphi Editor. 
It's the story of a young "like any other" man that encounters an elusive young girl a bit mocking, just as fate.
On an Autumn afternoon, around sunset, while reading a book in a beautiful garden overlooking the city of Trieste, our protagonist feels the presence of something only he can notice. He sees a graceful, young woman drifting precariously along the garden parapet as a funambolist but completely ignoring danger.
Here begins his journey chasing Alma. This is her name.
A rapsodic double track story between reality and fantasy in which we find the young man wandering in the city, searching for Alma that leaves lures and signals not always understood.
How wise it would be to loose each other then end up together! Not always possible.
The search of Alma, intimate, decaying, with its myriad of aspects is, a search  of soul within an obsessive, liturgical tracking of one's self.
A geographic novel of places within the soul and the city of Trieste. Rewritten brilliantly and illustrated by one of the most refined author and illustrator within the Italian panorama.
The expert hand, the eye, attentive to details, the narrating ability and expressiveness with elegant and precise strokes of watercolour, but also the author's ability of listening, entering in contact with the places and the characters,  make of this volume e true gem of narration and iconography.
Those who would also want to read the novel, would also discover that Vanna Vinci, author, with a unique stylistic figure, has repected Stelio Mattioni's text without being distinctive. A true practice of style.
The book as well as the new Rallo label is, unconventional. Both, in their undeniable complexity reach the heart of many, arousing a multitude of emotions. They both tell a story of passion, search and attention to details.
AV01 tells the story of the "new Catarratto with spontaneous fermentation, zero added sulphites. A story that begins in Alcamo within a wheat and barley field, and a few grape vines."
Reading The calling of Alma with a glass of AV01 Catarratto Orange will give you a pleasant ecstasic effect!