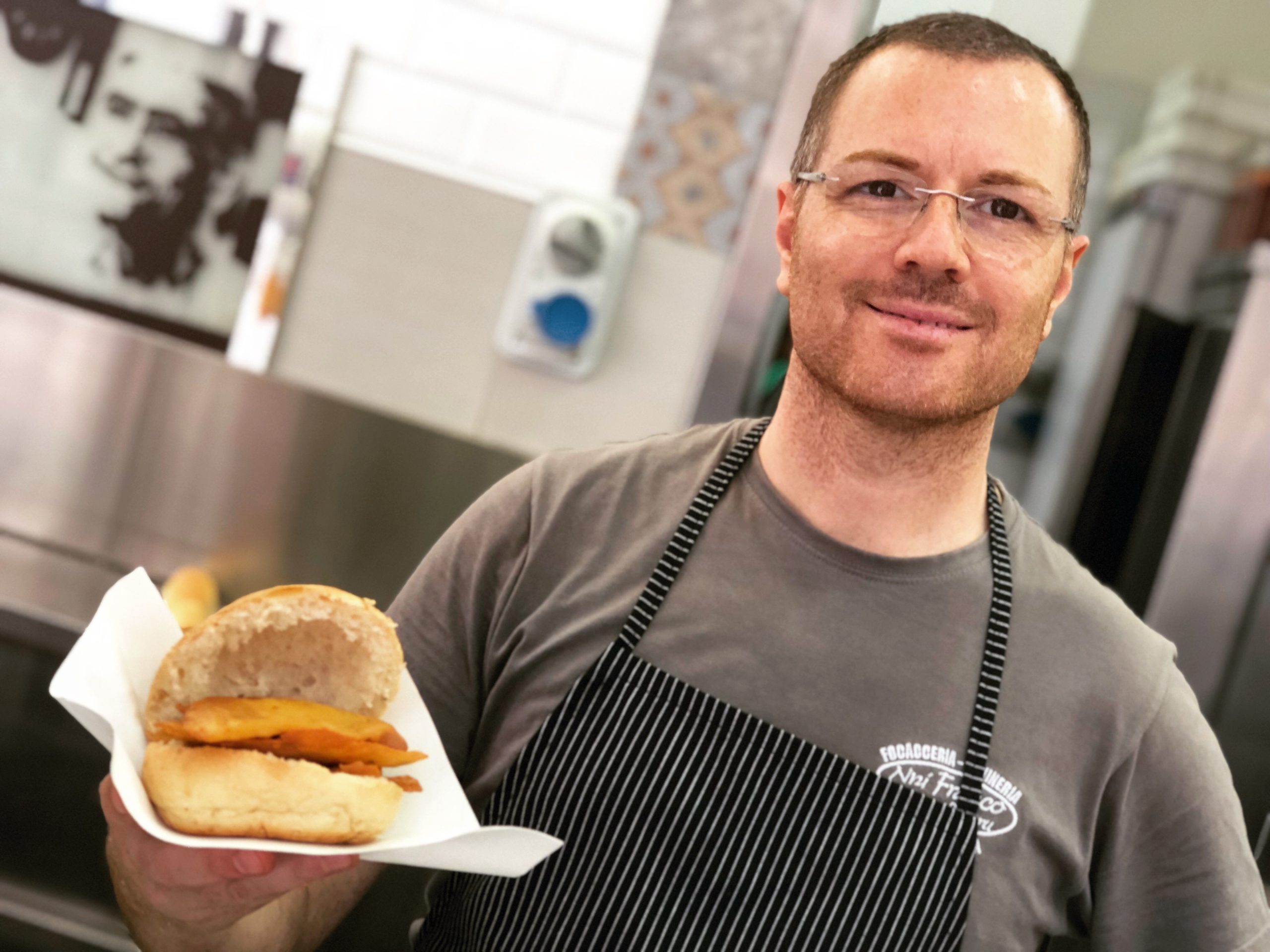 Cosa bolle in pentola, Street food, G. Monteleone, magazine n.8
There is no doubt that the year 2018 is intended to be Palermo's Annus Mirabilis.  Palermo Capital of Culture, is this year's location for the traveling biennal of contemporary art, Manifesta. More than ever, this seaward, multi-ethnic, cosmopolitan city, will be destination of swarms of people fascinated by its history, its millennial culture, and of course, its food.
Palermo, in fact, is realm of street food to be tasted within the narrow streets of the historic center and, for an extra touch of folklore, immerged within the colours and aromas of the historic markets of "u Capo", "a Vuccirìa" and "Ballarò". Here you can experience the bustling of the street vendors that on their mythic "lapini" minivans (of course equipped with big hot oil-filled frying pans), shouting out their outstanding delicacies: fragrant "pane e panelle" (chickpea fritter sandwiches), flavourful "pani ca meusa" (spleen sandwiches), to the crunchy "stigghiola", to the soft "sfinciuni" (Sicilian-style pizza). The specialities, thanks to which the street food Made in Sicily has become famous world-wide, are quite many and have fed generations of Palermitans since their young age.
The ingredients for the most popular dishes are modest and humble (chickpea flour, offals) and the recipes, simple (maybe only apparently). It is best to rely on the experienced hands of the "panellaro" (panella makers) or the "meusaro" (meusa experts), unique anthropological figures, almost legendary! Only they know the secrets of the dough, of the cooking, of the prefect crispness.
Among the most popular places for these specialities, there is the kiosk of the memorable Francu, called u' Vastiddaru, the quintessential "meusaru". It was the year 1992 when the young man Franco, after years of working at the historic Focacceria San Francesco, decides to work on his own. He rents a store in Corso Vittorio Emanuele, near Piazza Marina and opens what then becomes a street food cult location. From morning to late at night, sfinciuni's are baked, panelle and crocchè (mashed potatoe fingershape fries) are fried, feeding curious tourists and daily customers. Today Franco's business is run by his sons that continue presenting the great classics of the Palermo tradition. The top speciality is of course  "u pani ca meusa" which consists of a round monoportion bread (called vastedda) covered with sesame seeds and generously stuffed with a mix of lung, spleen and trachea, first boiled then fried in "sugna" which is a pork fat shortening. This deliciousness may be tasted in its "schietta" (unmarried) version, which is seasoned only with lemon juice and caciocavallo cheese slithers, or "maritata" (married), enriched with fresh sheep ricotta cheese. Are you ready for the food tour?