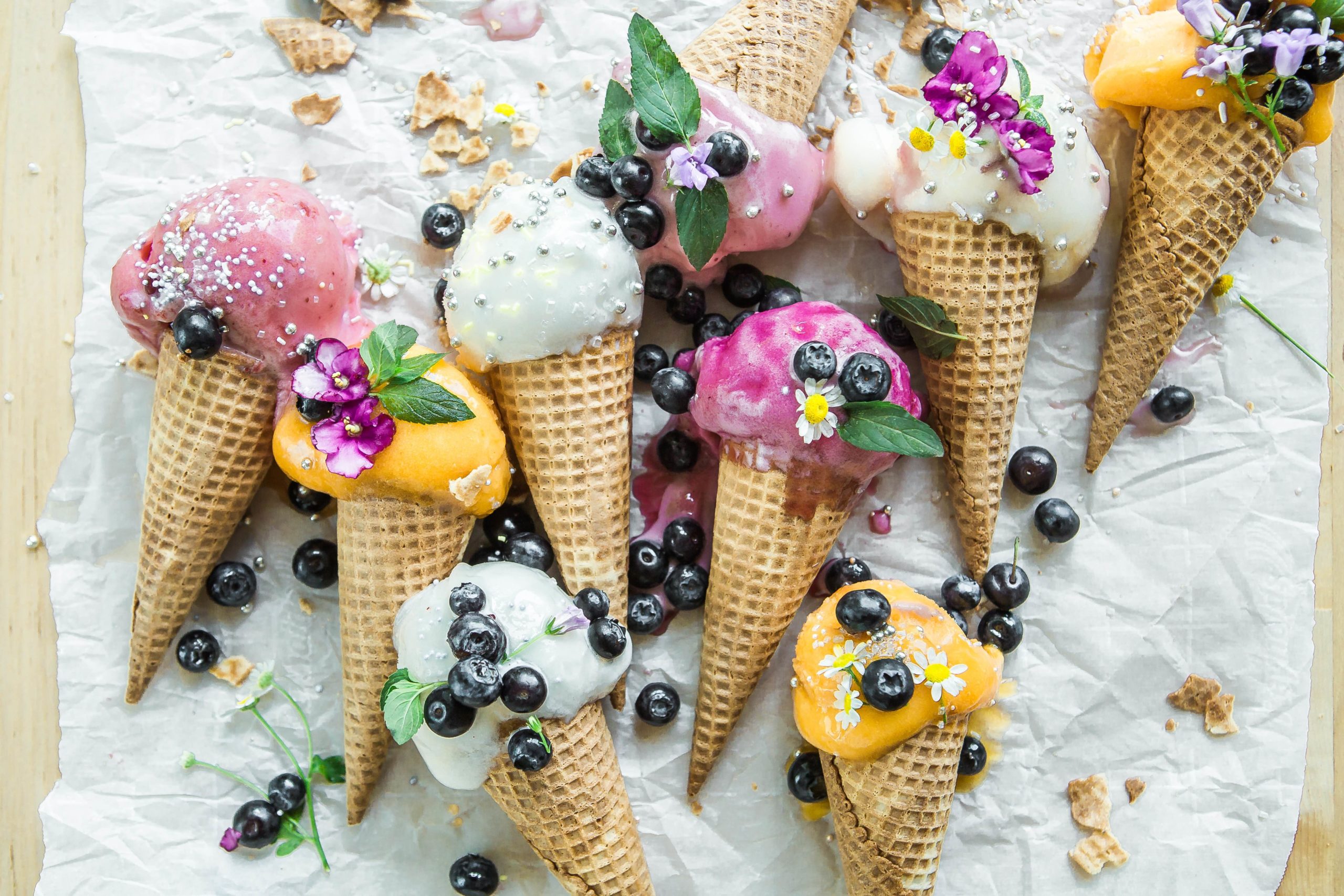 Eco di Rallo, Gelato: è tempo di trasparenza, S. Spatafora, magazine n.8
What's inside an icecream? What are the ingredients with which it's made? What we eat is real artisan-made icecream? These questions deserve a precise answer protecting consumers' rights as well as those of icecream artisans that with passion produce the tradition of the world's most famous cold dessert. The Gelatieri per il Gelato Association (GXG) launches a farsighted project entitled: Operazione Trasparenza (Operation Transparancy), a combination of initiatives, meetings and distribution of informative brochures available at the associated icecream shops. The aim is to give notice about how a real artisan icecream is made and when it can really be considered artisan-made.
The project originates from the need to transmit unique, traditional knowledge of the world of artisan icecream making. The pubblic is invited to visualize the book of ingredients, available at the icecream shops and ask information and explanations on what is tasted. They must also understand what really makes a good artisan icecream unique and how their trustworthy icecream producer works.
Here are a few main points that characterize the production of the artisans associated to GXG: commitment in choosing fresh products, possibly within the territory, incentivizing local economy; avoid use of artificial coloring and semifinished products that contain them; avoid the use of hydrogenate vegetal fats; avoiding commercial "shortcuts" as compound pastes, standardized "powder bases", maximum environment respect and reduction of waste and energy consumption. Strong determination in preserving their role and ideals, icecream makers that still believe in the artisan tradition of this profession, of transparancy, of awareness and self-discipline.
The "Movimento dei Gelatieri per il Gelato" begins in Cefalu in 2011 with the aim of evaluating artisan-made icecream and the icecream-making profession. In February 2016 a cultural association has been established to diffuse and share the Italian Tradition of Artisan Icecream culture respecting the environment, promoting local economy and using natural ingredients for healthy and good-tasting nutrition in respect of clients. It's about a group of professionists with the intention of developing cultural, promotional and social activities in order to establish a clear dialogue between producers of quality artisal icecream and their clients. Independence and self-management are guaranteed by self-funding permitting the association to carry on moral principles without ungoing tradeoffs. 
Robert Lobrano, the current president is a second-generation icecream-maker. The partners are about 50 wide-spread throughout all regions of Italy, with about 60 icecream shops.